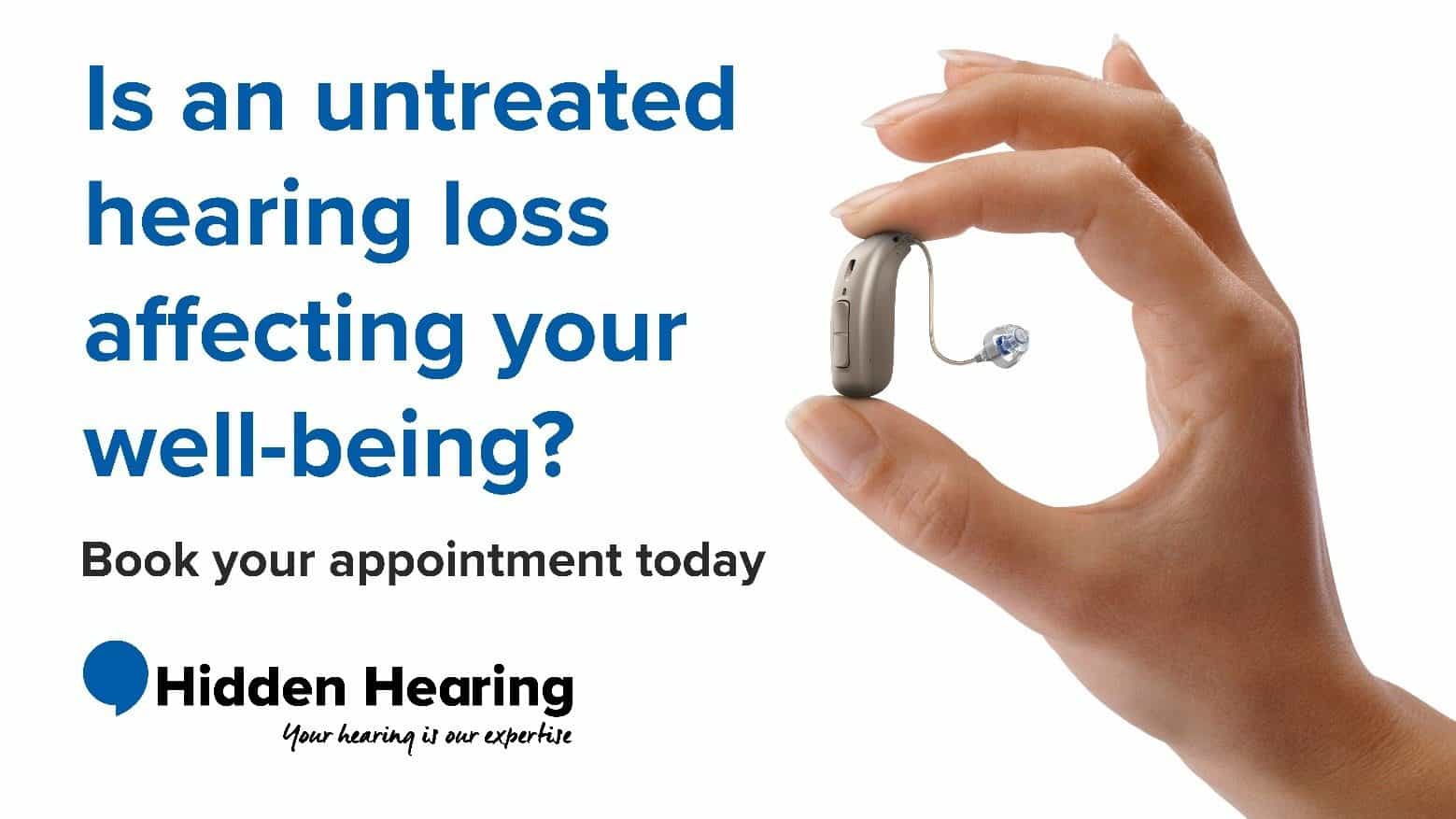 Hearing Aids:

Get a free hearing test and discover our award-winning hearing aids.

We've helped thousands of people hear and communicate better. We can help you too.

Taking the first step is hard. But booking a free hearing test at your local clinic could be the start of your journey towards better hearing and a better quality of life.

Our service offers:
A free hearing assessment and consultation
The opportunity to try the very latest digital hearing aid technology
Valuable information and advice
Special payment terms for pensioners
A free service check of your existing hearing aid*
A professional repair service
*Not available for NHS hearing aids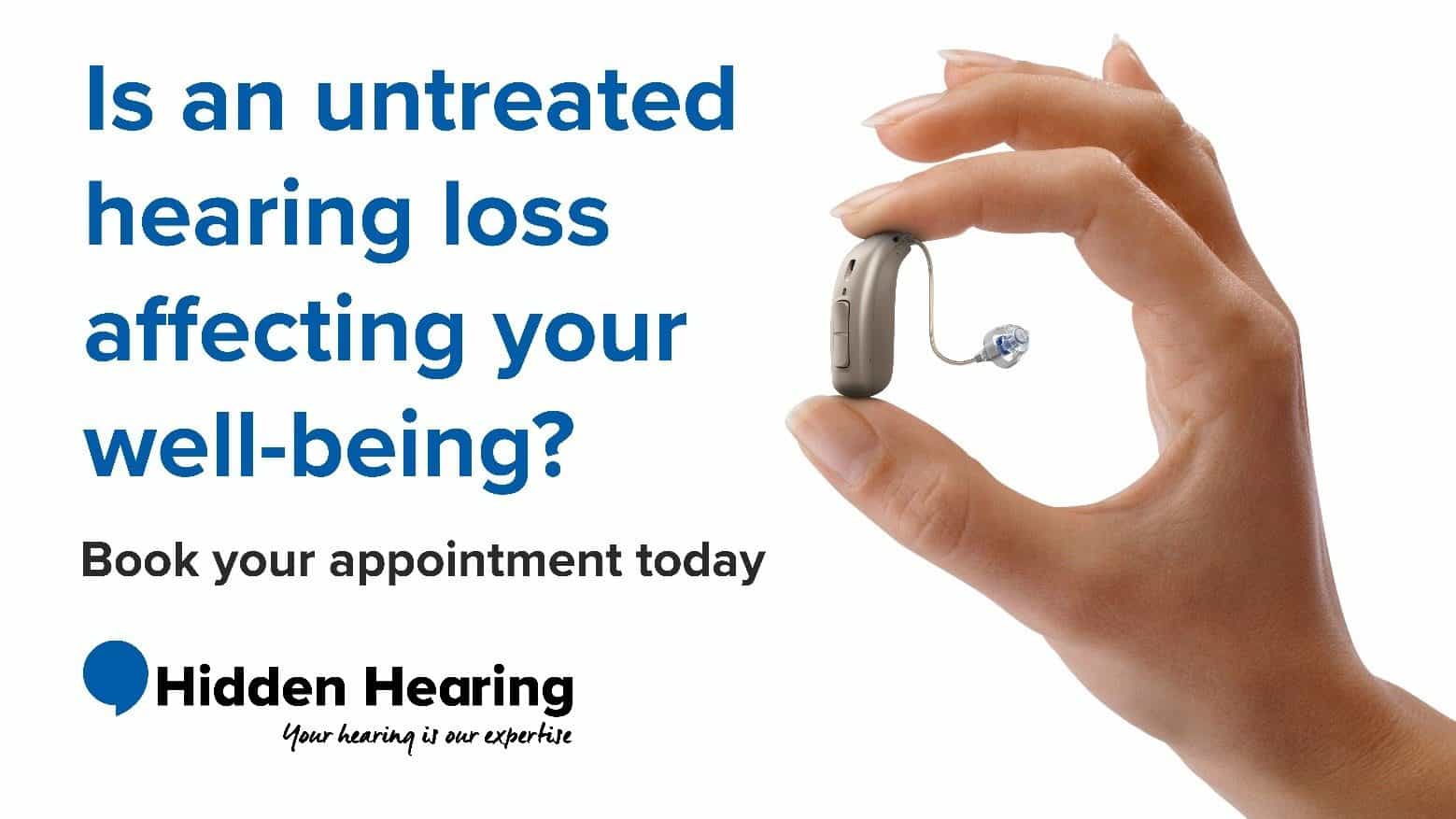 Ready To Book An Appointment?
Book your appointment by calling Hidden Hearing on
01785 785230.
Quote AOLV-1.