Ashbourne Clinic
The open reception area and three ground floor treatment rooms are supplemented upstairs by another two treatment rooms and an exercise area with treatment space.
Reception is manned by Rowena, Martie, Tom or Diane during opening hours, but they are occasionally called away from the desk so please be patient if they are unable to answer your call immediately. Please leave a message and they will always phone you back.
The exercise area has been created to improve the range of patient facilities. Here we offer 1 to 1 post operative & injury recovery programmes.
These sessions are with either our physios or sport therapist and are tailored to individual needs and abilities – ideal for those recovering from surgery or injury and need that extra support.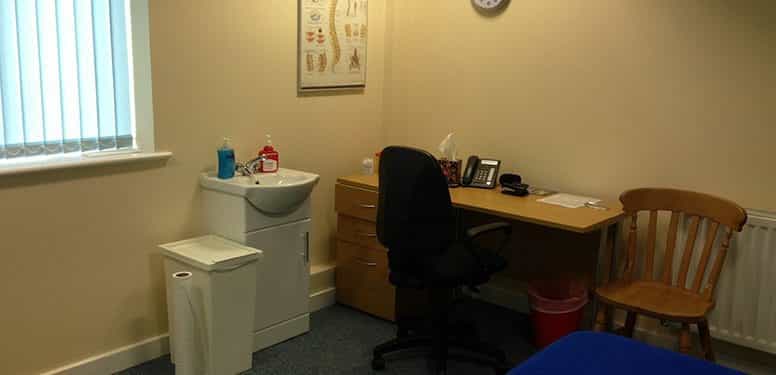 Both premises are fully equipped with up to date electrotherapy:
Spacious and private treatment rooms

Manned reception areal

Exercise equipment

Electrotherapy including shockwave therapy and ultrasound treatment

Biofeedback and ultrasound imaging for pelvic health available at Ashbourne
Our centres are easily accessible, having ground floor treatment rooms with free parking directly outside (click here for a map). There are designated spaces for those with disabilities and easy access of toilet facilities appropriate for those with disabilities.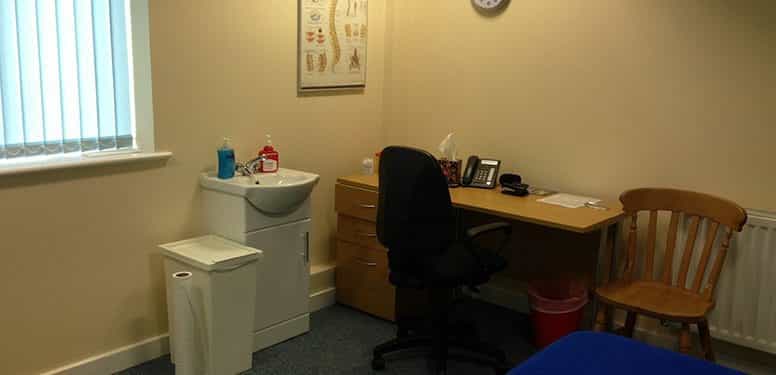 Hilton Clinic
Opened in 2013, this is a smaller centre with 3 treatment rooms.
Reception is manned by Rowena, Martie and Diane. Many of our physiotherapists and massage therapists work at both centres giving a good cross section of specialities and options for patients to be seen locally.
It's been exciting to see the centre grow over the years as we have made more contact with the local communities of Hilton, Etwall, Hatton and Willington.