Ashbourne & Hilton
Physiotherapy & Sports
Injury Centre
Expert Physiotherapy, Pilates & Complementary
Health Services In Ashbourne & Hilton.
Relieve your
pain,

regain your

potential.
Our aim is to relieve your pain and help you to regain your full potential, whatever your lifestyle
Relieve your pain, regain your potential
.
Let us work alongside you to understand your pain and your problems so together we can develop a plan to get you on the road to recovery. Each of our therapists has a wealth of experience and is extremely approachable. Just ask if you have any worries or concerns. Your plan will be individual to your starting point and goals and we will be with you every step of the way but do expect to have some work to do at home to get the most out of your sessions.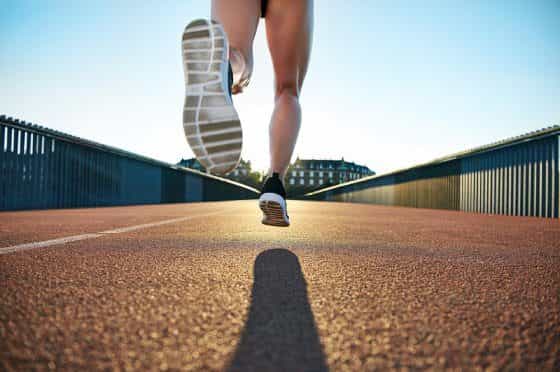 Assess
Your first physiotherapy appointment will be longer to give time for your physiotherapist to get a clear picture of exactly what the problem is and how this is affecting your life. They will need to ask questions about your problem, how and when it started and any investigations you might have had in the past. You might find it helpful to make a couple of notes before the appointment of what happened when etc.
After the questions and time for you to add anything that is important to you, your physio will carry out the physical examination of the area of the pain and any other areas that they feel might be contributing to your problem. They will watch you moving, feel around the injured part and check how joints and muscles are functioning. Your job is to give them feedback about what you feel during the checks and please let them know if there is anything at all that you are unhappy about. You should be prepared that it is often useful and can be vital that the area is examined and you may be asked to undress to a degree. Please let your therapist know if this is a problem to you at all.
Wearing comfortable and loose-fitting clothing to appointments is often beneficial.
Diagnosis
By the end of the assessment your therapist will have a good idea of what is and what isn't wrong and they will explain this to you giving their honest opinion. Often, we have a couple of possibilities and your response to treatment will give us a clearer idea. We constantly check and recheck that your response to treatment is what we would expect to see, and we keep an open mind about other possibilities.
Treat
The years of experience that our physios have, gives them a huge toolbox of approaches to help you to recover and reach your full potential. There are likely to be several options suitable for your injury and we will talk to you about these options and what might work best for your individual situation.
With the ultimate aim of reducing your pain and restoring function in terms of strength and movement, some of the options we might consider include:
Home exercises
Education
Manual Therapy/Hands on mobilisations
Massage
Fascial release
Postural correction
Manipulation
Acupuncture
Electrotherapy
Balance retraining
It would be very rare for a treatment plan not to include some hands-on treatment and a programme of exercises.
Recovery
You may be well on the road to recovery after 2 or 3 treatments or your problems may take longer to untangle – it often depends how long you have had the problem. Along the road we will be giving you helpful nuggets of information to try to prevent the problem recurring in the future,
As your problems start to resolve, your treatments are likely to be less regular and may take the form of less hands-on treatment and more exploring and progressing of exercises and working with you to problem-solve any restrictions that remain. You are likely to have a programme of exercises which may be sent to you online and include videos so you are able to refresh your memory of these and be sure you are carrying them out correctly. Your physio may also direct you to other resources that they think might help your understanding of the problem longer term.
Full recovery is our end goal for you and we are delighted when you are again enjoying full fitness and regaining your full potential. We are here for you when you need us.
Don't just take our word for it!
"A breath of fresh air', wonderfully professional, and giving thoughtful expert advice, even on subjects not necessarily linked to the health problem being addressed; beyond the call of duty and nothing like what I had previously experienced locally."
"As always kind caring really encouraging and understanding my arthritic problems."
"Highly professional, in depth expertise, wonderful manner and engagement."
"Ridiculously knowledgeable and helpful, I learn so much about my own body at every appointment."
"I was treated in a very friendly and professional way, my therapist was respectful and made me feel at ease, she listened carefully and discussed my treatment and any questions I had in an understanding way."
"Always listens and acts on my issues whilst ensuring I continue to make progress."
"The appointment is always on time and runs smoothly and I am made to feel comfortable throughout; I feel I can trust the advice I am being given and know I am in safe hands."
"Provides me with motivation, positivity and involvement."
"I felt well attended to and every concern of mine was taken into consideration."
"With my Physio's help I have recovered to a much greater extent than I ever thought could be achieved."
"The appointment was very reassuring and helpful, giving me the confidence to resume my exercises and physical activities which mean so much to me."
"Worthwhile consultation with knowledgeable and friendly physiotherapist, area of weakness identified and appropriate exercises given at time of appointment and followed up with additional information as promised via email same day."
"I appreciate the consistency of care from being able to see the same person each visit rather than explaining things to different people each visit. I have always received excellent support and communication from my physio."
"Reception is the best and most professional in the area, as I felt very comfortable and safe making and attending appointments."
"I always have a positive experience & coming to have physio here has had a massively positive experience on my life as I am no longer in pain!"
"I was seen soon after phoning for an appointment and my treatment was thorough. After care was discussed and easily followed."
"A very friendly professional service from all staff. Well organised appointment system, nothing is too much trouble. Everything is sparkling clean."
"I was treated with care and competence. I was listened to. Not always the case at my age I'm afraid."
"My Physio is very knowledgeable and understood my situation. She always treated me really respectfully. She gave me hope when other practitioners didn't."